Bringing Home Baby & Other Ways to Ruin Your Sex Life
By Ariel Stern, LPC, Therapist, Wife, Mom of Two.
Let me start with a spoiler alert. 
This blog is bound to contain a lot of material you probably have found in other mommy blogs: Tales of extreme fatigue, piles of laundry, leaky boobs, spasmodic tears, weight gain, baby blues, hormonal rages. If the subjects are familiar, however, it is because these maternal miseries are so universal. My hope is that by sharing my experience, some of you will find comfort in knowing that there are others out there who are muddling through this adventure and at times, feeling just as overwhelmed. Just as stunned by how radically your entire world has changed. Just as worried that you are doing a good enough job.
Having kids has been the most incredible, difficult, world-rocking experience of my life. While each of us is unique, though, we share a universal wish in the challenges we now face. We want to do the best for our children, our families and ourselves.
Agreed? Let's get started.
I have spent the last 12 years in the mental health field. My experiences have run the gamut from counseling life-long heroin addicts to helping young couples preparing to get married. I have worked with troubled men and women, both young and old, who were contemplating suicide. Fellow therapists who wanted to work out their own neuroses in order to provide better care to their patients. College students trying to establish their independence.  People afraid to leave their abusive spouses. 
And while the hundreds of clients I have counseled may look very different from the outside, I have come to believe that there is a common, prominent feeling that ties them all together.  
People feel alone. 
People stay up at night worrying that they are the only ones who have experienced some uncomfortable emotion or had some horrible thought about a loved one – yes, even their children. They are convinced that they are the only ones who can't get a better job, meet the perfect partner, drink less, exercise more, be more patient, worry less, improve their relationships with their parents or manage their anger more successfully. 
But they are mistaken.
My intention in starting this blog is to reassure you, convince you, that if you are a mother at any stage, but, particularly at the beginning, you are not stranded alone on your island of parenting.
The therapist in me can not in good conscience continue without the following warning: This blog is not a replacement for real mental health care. 
If you are experiencing symptoms of postpartum depression or anxiety, please, reach out and get connected with professional help.  According to the Centers for Disease Control, between 11 and 20% of women are diagnosed with postpartum depression each year.  
So it bears repeating. You are not alone.
The First Days Home
I like to call this survival mode.  Whatever normal expectations you have for yourself – daily showers, clean clothes, three meals a day – consider them wishful possibilities rather than necessities.
In other words, give it up, Sister.
Give up any feelings of guilt when you run out of fresh towels. When your refrigerator is empty except for expired orange juice, half-eaten yogurt and week-old Chinese take-out. And when you suspect you are starting to smell like a 14-year-old boy.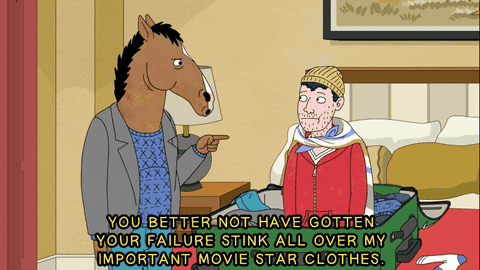 I promise, you will competently resume your normal routine habits, but for now, focus on doing whatever feels good. Allow yourself to spend hours lounging in pajamas, simply holding your baby. Give yourself permission to eat ice cream for breakfast and watch a How I Met Your Mother marathon.  
Guilt is your enemy.
There are limits, of course. If you are still doing this as your child heads off to kindergarten, we'll need to talk.
But it's highly doubtful.
Accept Help!
This was a hard one for me.
 A few days after my daughter was born, I walked into my laundry room and found my mother folding my husband's underwear.  It felt a little strange, regressive, even embarrassing.  I asked her to stop.
She refused.
"I want to do this," she said. 
Almost three years later, I still struggle with accepting all of the help that my mother gives us. But I shouldn't.
Instead, I know I should just appreciate how lucky I am to have her. The extra pair of hands has helped me be a better parent because I have someone not only sharing the chores and tending to the kids, but taking care of me.
I realize not everyone is as fortunate. But most of us have someone who cares about us. Someone who has a little time to spare. If it isn't your mom, then maybe it's your mother-in-law, your sibling, a friendly neighbor or hired help. 
Whoever. Just say yes.  
Once you've had a few good night's sleep and you've managed to eat a meal with both hands free, you can pay it forward and offer support to another new mother who desperately needs a nap. And a bath. 
Leaving The House
Inevitably, at some point, you will need to venture back out into the world.  You will likely pack up a huge diaper bag stuffed with extra everything. You'll lug a stroller, baby carrier and half of this week's Amazon Prime order. 
And just as inevitably, you will forget something essential. 
Let me share a brief story.  Several weeks ago, I was on one of my first outings with my newborn son. I felt confident that I could handle it. This was not, as they say, my first time at the rodeo. My daughter is 2 1/2. I was a pro! I packed up my diaper bag  – which is now in backpack form, something I highly recommend – and headed out to do some shopping.  I was sitting at Starbucks, holding my son in my lap, and enjoying a leisurely breakfast when I heard a familiar rumbling.  One of the many "mom hacks" I picked up after baby number one was to always size up with diapers.  My tiny eight-pound son was sitting in a size-one diaper that reached generously half-way up his back. I knew my shit (pun intended).
I wasn't worried.  
But when I looked down, I was shocked to discover that he had produced, as the vernacular goes, a total blow-out. Frantically, I looked around for a willing and trustworthy face. I saw two college students, talking about The Bachelor over a couple of tea lattes. In my professional opinion, probably not sociopaths.  
I walked over.
"Hi. Um. Sorry to bother you. Can I ask you a huge favor?"
They took one look at my son's alarming lower half and instantly agreed to watch my things as I scurried into the bathroom to clean him up. 
I stripped him down, reached into my diaper bag and realized that the pack of baby wipes I had grabbed was empty. Oh God. I found a spare pair of shorts but no shirt and nothing to put the dirty clothes in.
Mother of invention and all that, I washed him up in the sink, used the hand blower to dry his tush, ran from the bathroom like a thief, collected my things from the students and fled.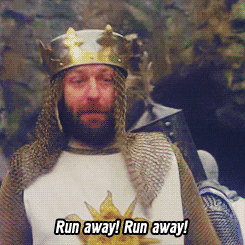 Then I headed to the nearby Baby Gap to buy a shirt for my child, trying to act as if it were perfectly normal to be carrying around a mostly naked infant and a clutch of filthy clothes. 
Bottom line?
Leave the house anyway.  
You will forget stuff, the baby will crap in your lap, people will give you side eye for your choices. 
Whatever.
The sunlight, the fresh air and the social interaction is good for you. And your baby. 
(In future blogs, I will address the vital, underlying truth I have touched on here. No one is perfect. And even if you could be, that would seriously screw up your children.)
Unwanted and/or Ill-conceived Advice
Last week on a 98-degree day, my neighbor warned me that if I didn't put socks on the baby, he would get colic.  Some equivalent of this scenario is bound to happen to you.
My advice? Restrain yourself. Say thank you. And ignore these well-intentioned busy-bodies. 
It might be only your first few days as a mother, but in most cases, when it comes to simple, rational decisions such as how to dress your baby appropriately for the weather, trust your instincts. 
If you have more complicated concerns, seek help from people or professionals you know and trust. 
Beware of Dr. Google. Find a good solid new mom's support group, breastfeeding group, stroller class, whatever works for you and have faith in yourself to know the difference between "That makes sense," and "WTF?"
If you haven't already seen it, watch this Yoplait commercial.  I couldn't have said it better.  It is unlikely that strangers will walk up to you on the street and tell you how to talk to your boss or how to walk your dog, but, for some reason, people feel that it is okay to dispense unsolicited advice to new parents.  
My son is almost three months old, he has never worn socks and he sleeps through the night.  Take that Mrs. McConnell (Names have been changed to protect this person's identity).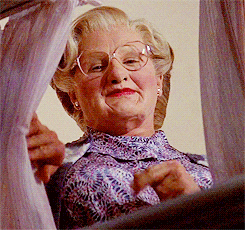 Write Things Down
My mom is a journalist, so it is natural that she would encourage this.  Every time I tell her a funny kid story she tells me, "Write it down, you'll forget!" She recently bought me a book called My Quotable Kid to encourage this habit.  She was right.  I do forget the unforgettable things my daughter has said or done if I don't commit them to paper – or the electronic equivalent. 
You will too. Guaranteed. So write it down.  
After my first baby was born, I wrote down her birth story. I wasn't sure what I was going to do with it but I felt like it was something I should do.  In anticipation of starting this blog I dredged it up and reread it.  I laughed and cried, I cringed a little and then felt motivated to write more so that years from now I can have the same experience.  I am sharing my story here in hopes that, as I have said before, it will make you feel less alone. I also encourage you to do the same – save your stories. Someday you will be grateful you have them to share with someone – even if it is only yourself.  
Here is mine:
Seven days before my due date, I spent the afternoon cleaning the snacks out of my desk drawer and composing a detailed out-of- office email. Just in case I went into labor.
I was not having regular contractions, but for some reason, it just felt like the right time to put everything in order.
As I headed to the elevator at 5 p.m., my boss said good night, but seemed to look at me a little oddly as she watched me waddle off.
I got home, hugged my dog, slipped into my husband's sweatpants and ate a bowl of spicy Korean food, hoping the old wives' tale was true – that putting fire in your belly will induce labor.  
For weeks, I had been wondering, "How will I know if I'm in labor?"
 My mom laughed. "Oh, you'll know," she assured me.
I watched a re-run of Friends and drifted off into what would be the last few hours of uninterrupted sleep for the foreseeable future.
At three a.m. I woke up thinking that I had wet the bed.  At the time, I was more concerned about ruining our expensive mattress then I was about my water breaking.  I thought, "Well, maybe this is it!" But my husband was still sleeping and I didn't want to bother him.
I eased myself downstairs, enjoyed a bowl of Honey Nut Cheerios with my nocturnal cat, then tried to go back to sleep.
Instead, I tossed and turned until giving up at 6 a.m. and rolling out of bed.
The contractions were getting worse, but I was still not convinced.  By 9 a.m, we let our bosses know that we would not be arriving for work. I called my mother.
"I think this is it," I said.
An hour later, she arrived and suggested we take a walk around the block.  It wasn't until I had to lay down in my neighbor's driveway that I was willing to flirt with the idea that it was time to go to the hospital.
At my 38-week checkup, I had been four centimeters dilated. Nearly half-way to pushing! I thought, with some corroboration from my mother. What fools we were to think that I would waltz though my labor and use my marathon running and yoga bending athleticism to pop this baby out in record time.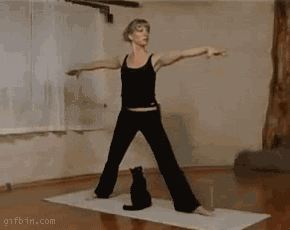 The last time I was that wrong was in sixth grade when I thought that the word subterfuge was subterfudge – some kind of wickedly delicious dessert. Or maybe when I thought I was destined to marry my high school boyfriend who later ditched me and now works in some area of international espionage. Or that time I was caught in the midst of a soccer riot and thought it would be a good idea to….
Nevermind. You get it. I was wrong. Oh so very, very wrong.
We arrived at the hospital around 11 a.m. I was quickly ushered into an examining room, and was somehow still surprised when the nice midwife informed me that my water had indeed broken and I was going to be admitted.
They hustled me off to a room where I would spend the next 22 hours in agony.  Well, more like 12 hours of agony and 10 hours of epidural bliss.  
The transition from my sweatpants to the white and blue hospital gown was also the transition from my life as a prudish, modest girl who dreaded the open floor plan of the Loehman's department store dressing room to a woman who had no problem letting a room of strangers watch me gush blood and other bodily fluids all over the floor.
All I could think about was the pain. 
All the fears that had plagued me about pooping on the delivery table, having my nether parts tear asunder or blurting out something embarrassing were gone.  But the pain. OH, the pain.  
My mom and my husband coached me through the contractions for hours. "You're doing great!" "Breathe!" "That was a big one. Just think! One more that you don't have to go through!" 
But as midnight approached, I told them that I couldn't go on.  My goal of being able to spend the rest of my life bragging about how I didn't need any pain medication to get through labor was overtaken by the the feeling that my insides were being ripped to shreds with a jagged blade.  
I asked for an epidural.
No.
Begged.
No problem, the midwife said.
But because the on-call anesthesiologist was busy with a series of emergency C-sections, I would have to wait.
It was the longest 90 minutes of my life.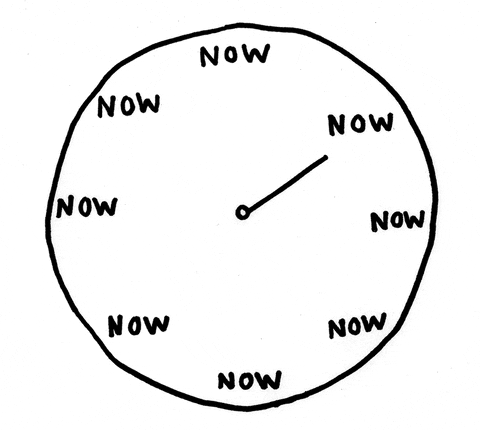 When he finally arrived, he offered his apology, but I was in too much agony to accept it graciously, or say anything other than, "How fast will this work?"
Kind and patient, he explained exactly what he was doing each step of the way, but the whole time, I felt like screaming at him. "Just stick the needle in already!"  When the epidural took effect, I sunk back into the pillows. "Epidurals are a gift from the gods," I murmured blissfully. "No one should ever have try to have a baby without one!"
The buzz felt like a combination of serious jet lag and a glass of wine on an empty stomach. In this trance-like state, I slept fitfully, waking to the beeping monitors and worrying that the anesthetic would wear off. I felt as if an interminable fire alarm had just been turned off, and I couldn't help waiting for the piercing noise to run through me again at any moment.  
At five a.m. the midwife told me I could start to push.  
My husband, who had been calm and collected up until that moment, suddenly turned an odd shade of gray and ran into the bathroom.  
The pushing felt good, like finally being able to pee after a 12-hour car ride.  But after an hour, the nurse and the midwife looked worried.  
"She's posterior, sunny side up," they told me. I didn't know what that meant but it didn't seem like a big deal.  At some point during the night, my baby had flipped onto her back, making it harder for her to get out.
They said they would try to turn her.  
They called in a doctor, who reached inside me and grabbed my daughter's head.  
"Did it work?" I asked, naively, not realizing that she would be turning the baby while I pushed.  It didn't feel so good anymore.  And it didn't work.
When the mid-wife told me I needed a C-Section, I started to cry.  I wasn't disappointed, really. I was glad it would all be over soon. But the tears just kept coming.  
Reese was born less than 20 minutes later, starting me on an adventure more exciting, terrifying and joyful than I could ever have imagined. I thought that during pregnancy, I had given my body over to my baby. But it wasn't until after she was born that I realized, I would have to relinquish control completely.  
In the months ahead look for the following topics: marriage, relationships and sex after baby, second pregnancies and introducing siblings, toddlers and tantrums, making mom friends and going back to work after baby.  If you have other ideas for topics you would like to hear about, please email me! SternLPC@gmail.com 
To read more about Ariel Stern click here.